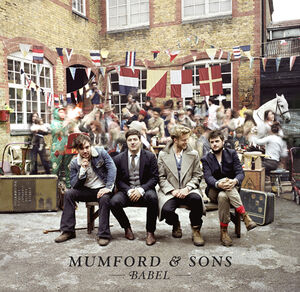 Awesome news, Mumford & Sons fans! According to the Official Charts Company, Babel is so far 2012's fastest selling album with an impressive sales tally of 159,000 copies!!
It is supposed to sell up to 625,0000 copies, which beats out 2012's previous top-ranking debut, Justin Beiber's "Believe" by more than 200,000 units.
The group's second album also went straight in at Number One in the Official UK Album Chart! Woohoo!
Did you buy your copy of Babel yet? If so, take our poll on the main page and tell us what you thought of it!
Sources:
---
---