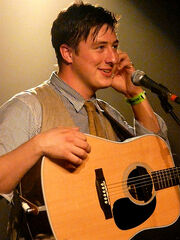 Marcus Oliver Johnston Mumford (born January 31, 1986) is part of the English folk band Mumford & Sons . He has been a part of the band ever since they started back in 2007.
Instruments
Edit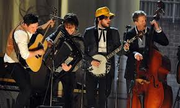 Marcus Mumford plays a variety of instruments, including guitar, banjo, drums, tambourine, accordion, mandolin, and a glockenspiel in addition to his singing.
With Laura Marling
Edit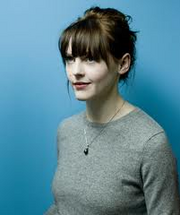 Mumford acted as a one-man backup band for fellow English artist Laura Marling. It was here that he primarily played drums, banjo, accordion, guitar, kickdrum, and occasionally mandolin.
With Mumford & Sons
Edit
Mumford is the front man of this great band, and he plays more instruments in a live performance than the rest of the guys. The other guys all play many instruments, just not always live. Mumford plays guitar, drums, mandolin, and of course the floor tambourine. Mumford is seen playing a variety of guitars including Gibson and Guild acoustics.
Personal Life
Edit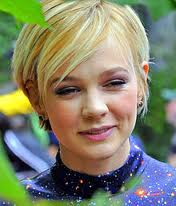 Marcus smokes.
His previous courted Laura Marling.
In July 2011 Marcus got engaged to actress Carey Mulligan.
They married one year later on 21st of July 2012.